Gagliardi Through the Years
Just like our founder, Salvatore, our garments have a bit of a story. The company was started way back when the Beatles released their first movie and focused on making jeans, by the time the first microprocessor was launched in 1971, we had started making tailored clothes. We manufactured locally, in Malta, and this remained true till the millennium.
---
Our brand was taking off and we needed more capacity and a more centralised location and looked to various places to see where would best match our exacting needs. We needed quality fabrics, craftsmanship, scalability and a decent turnaround time, so this limited our search to somewhere not too far from our home shores.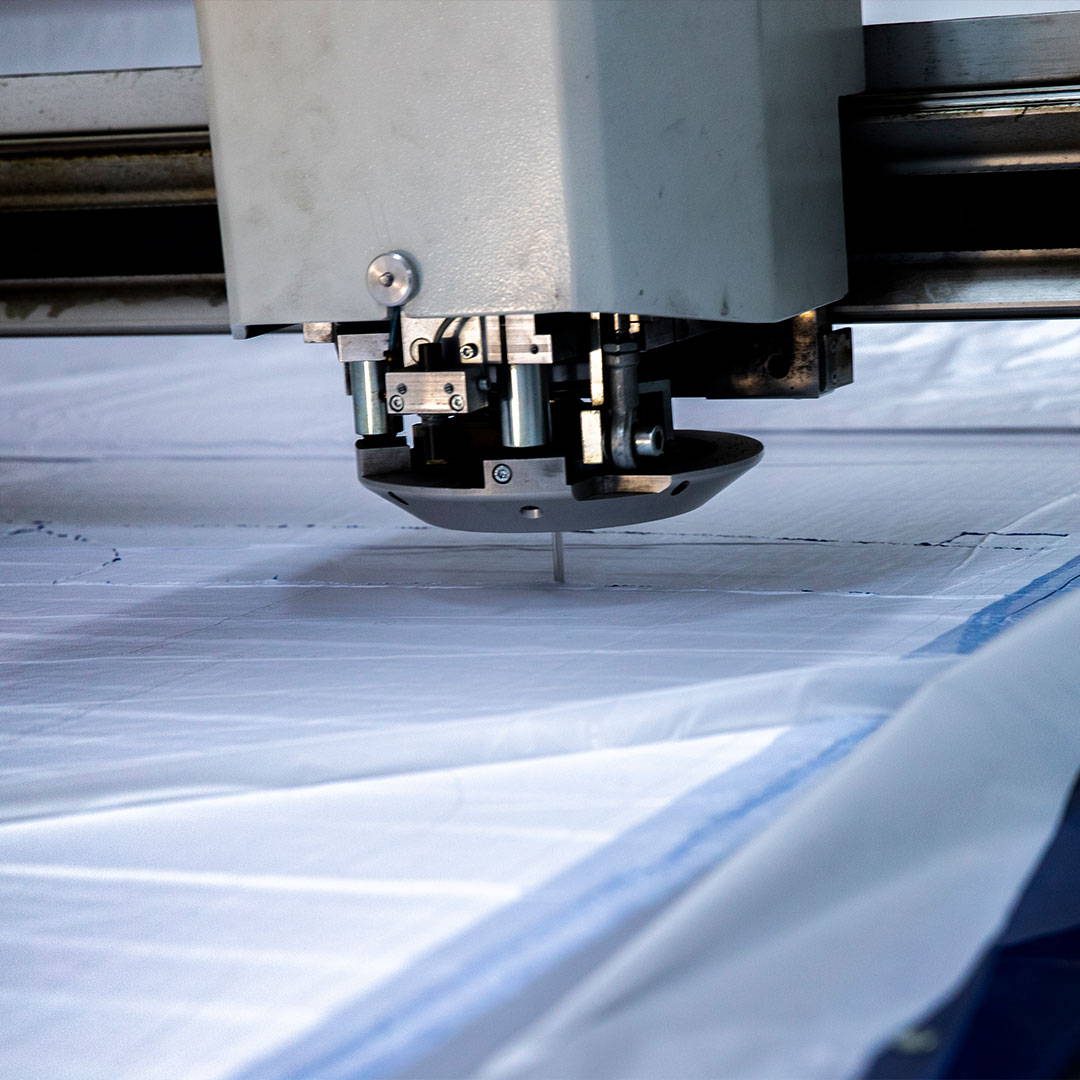 ---
Tunisia exports its apparel across the globe and is the fifth largest supplier to the EU. Expertise is spread over spinning and thread-making, fabric weaving, finishing, hosiery, knitting, the manufacture of woven and knitted clothing as well as other textile products and we benefit from this variety of expertise in the country, in the variety of product we can make in our factory from classic suits to padded coats.
We buy the majority of our textiles in Italy, which is just a one-hour flight from the manufacturing base. Turnaround is 2-3 weeks, so we have a lean supply chain and can be flexible with the needs of our growing market. We have to be able to be responsive to trends not only in terms of fashion, but weather and economic too.
---
---
Like the Maltese, many Tunisian factories employ multi-linguistic skilled workers: French, English, Italian are widely used, indeed we have our own factory with 600 employees speaking a number of tongues, headed up by our very own Sunny. Whilst our design happens from the head office in Malta, our factory handles the manufacture of our suits, jackets, trousers and coats.
---
The textile and clothing industries provide the largest number of jobs in the region with 46% of all manufacturing jobs being in the sector. They have strict employment standards and the sweat shops and child labour common in the Far East are illegal here. The government has developed accessible, quality education for all citizens and Tunisia is rich in technicians, designers, supervisors and engineers.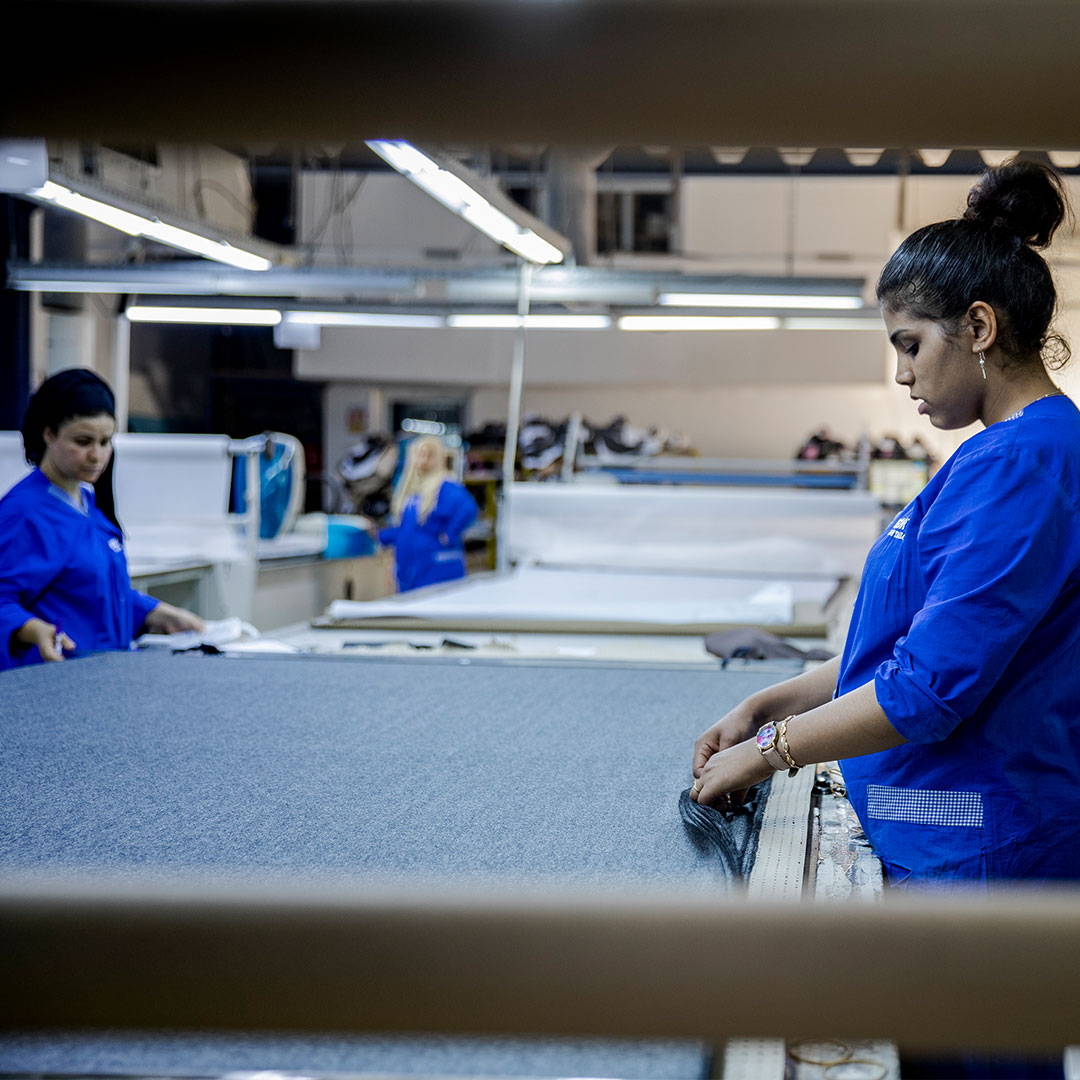 ---
Another major benefit of having our own manufacturing operation is that we can be confident not only that we exceed the legal minimums in terms of standards, but also that we build on the expertise found locally with an in-house training academy.
With over thirty centres for specialised education covering the textiles industries, we are confident in our product, which ships to many countries, is destined for even more exotic shores than even Salvatore visited.
So, when you wear one of our suits, continue its journey, think of Sunny, his team and his beloved machines, which he considers his orchestra, playing the most beautiful music.
Dance to your own tune, but be dapper while you do it.
---
---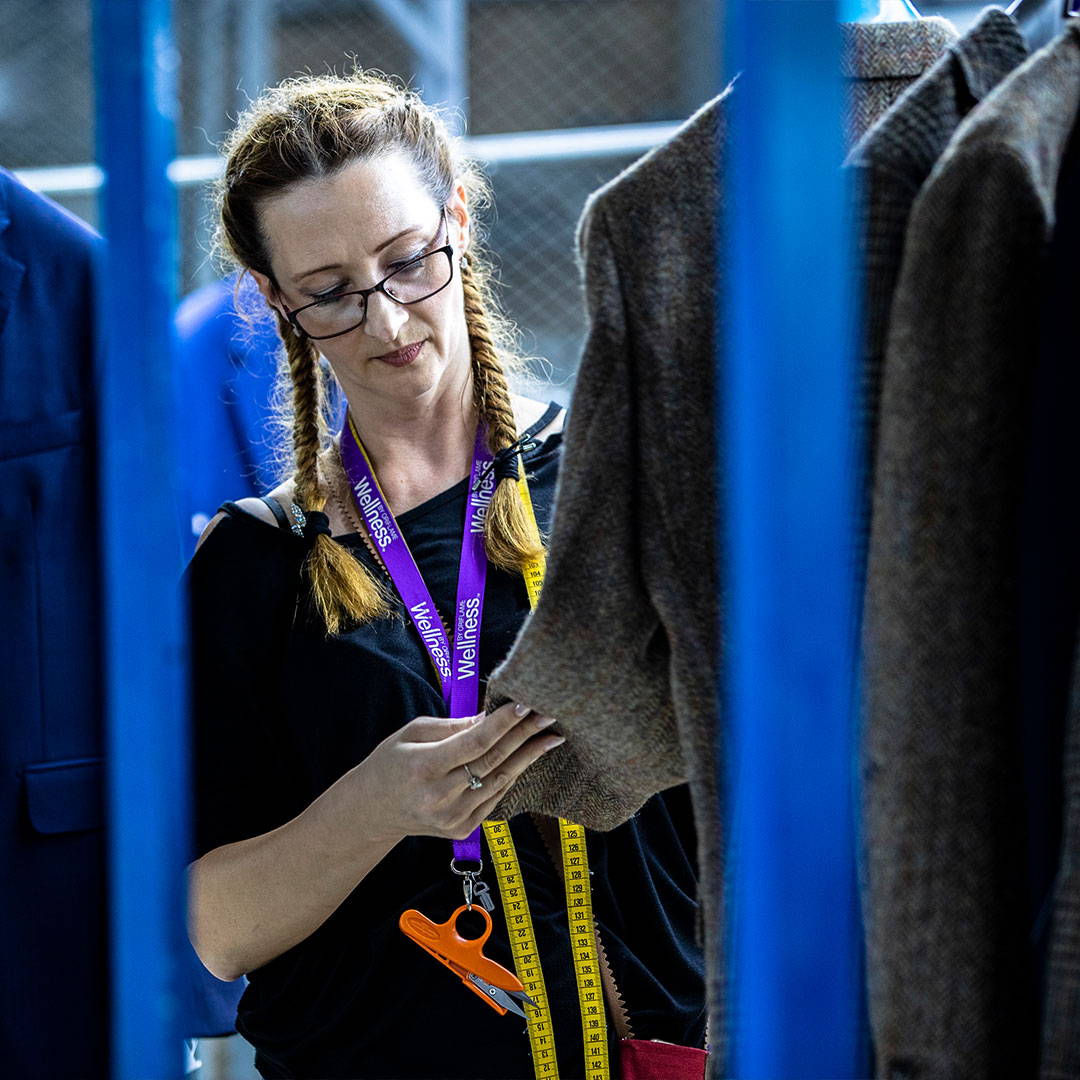 ---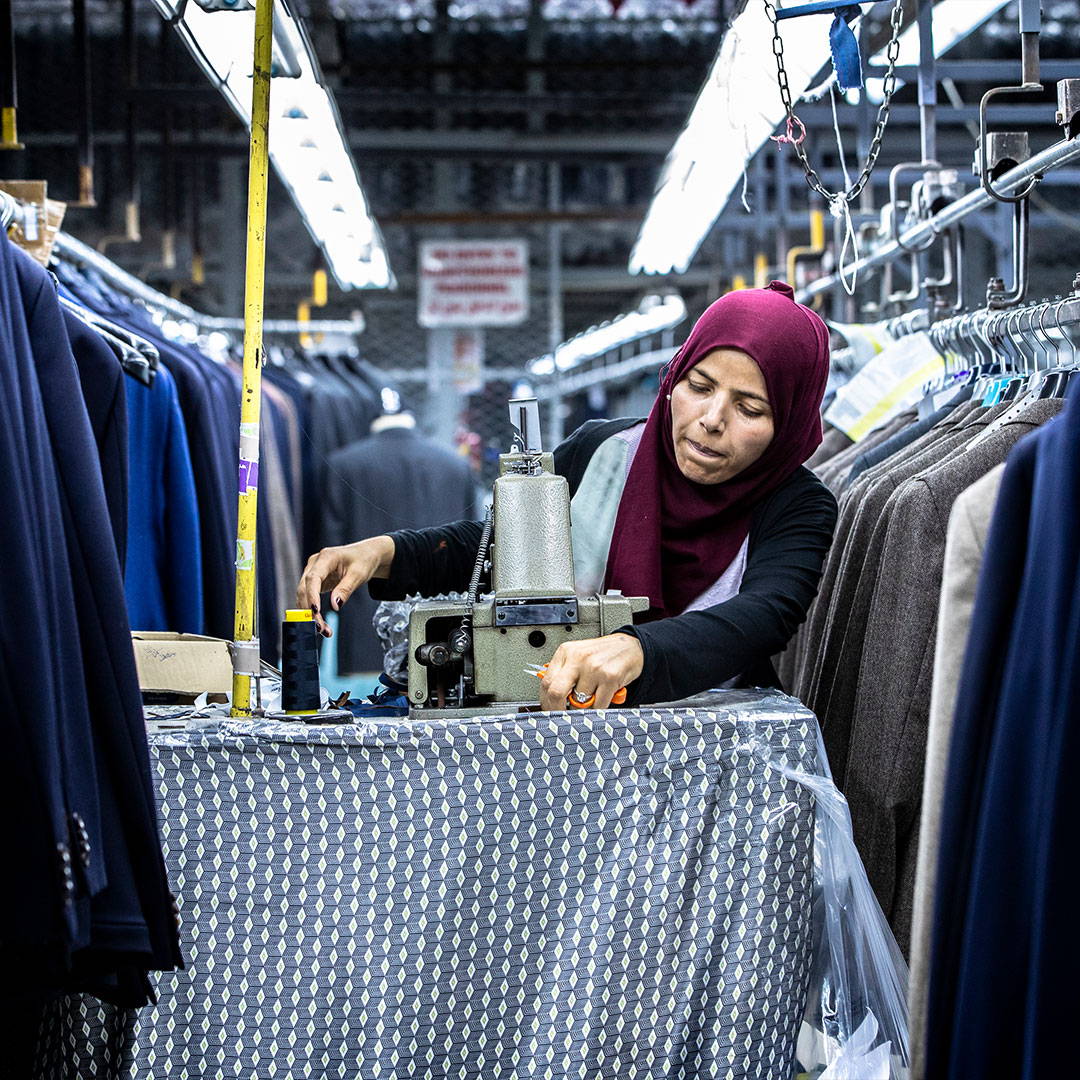 ---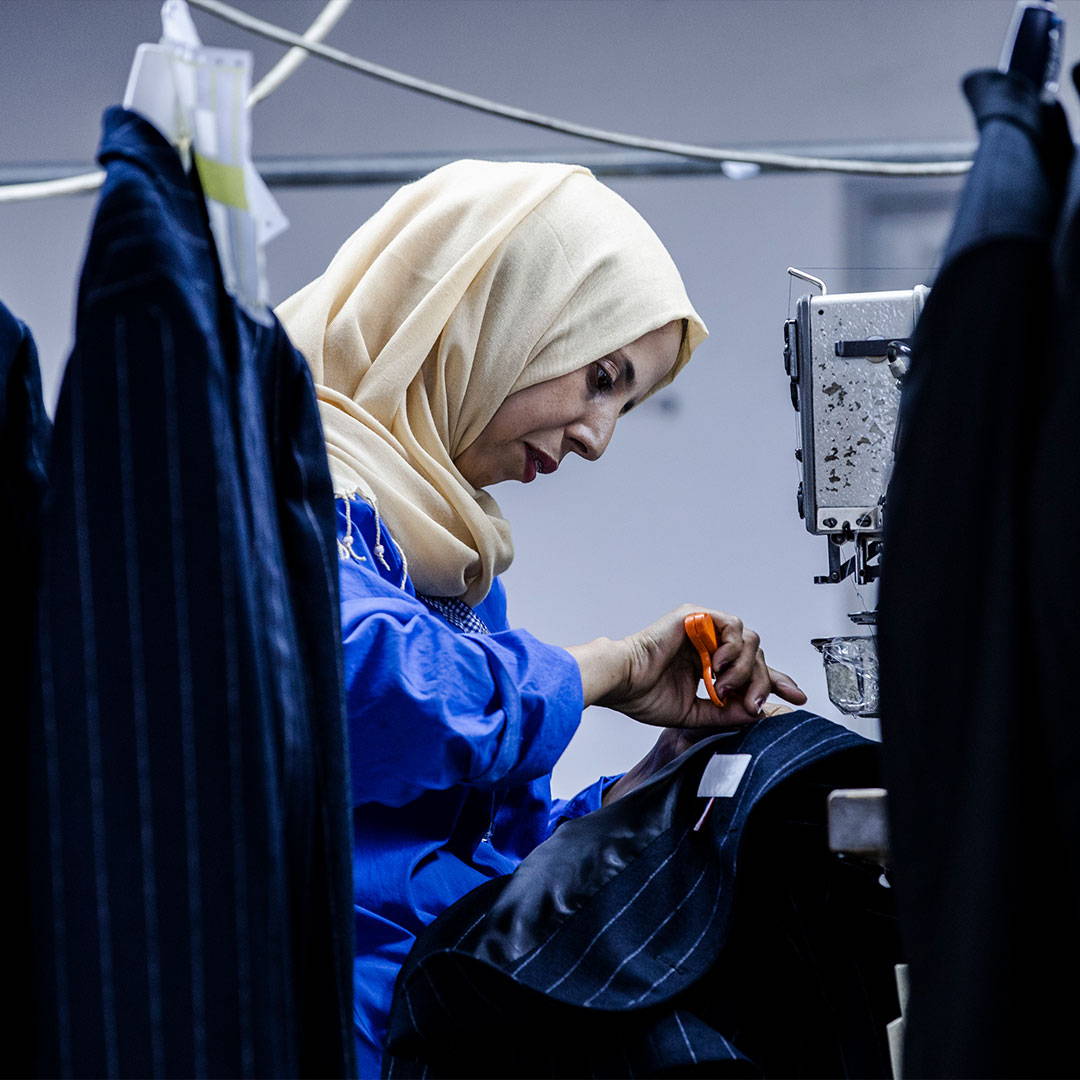 Leave a comment