Cerruti is a name you will have heard of, not least because you are ardent fans of this column and I have spoken about the company before. It is synonymous with high quality fabrics and innovative weaves.
They proudly state on their site that they use the best raw materials: only Australian wool, only Mongolian cashmere for tailoring fabrics, synthetic fibers to give the female tissues fresh style and seductivity, but also cotton, linen, hemp for new sports and casual fabrics.
The company had been around in various guises for hundreds of years and for 70 under the eye of Nino Cerruti, who at aged 91, is still the chairman and an active and dapper one at that.
He has dressed the best-dressed, those that glide down red carpets, dignitaries and VIPS, and me. I bought my first suit in their fabric back in 1997, and it still makes me feel like a boss now.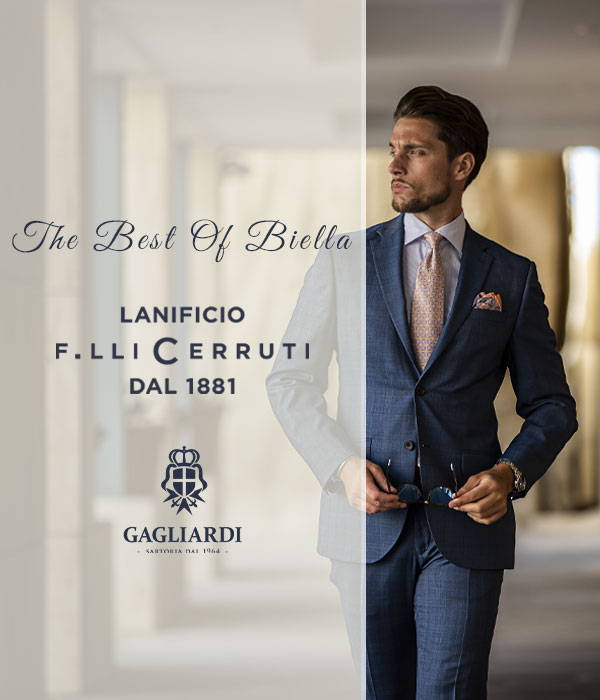 In our lines, we use various weights and weaves to give added texture and movement to our tailoring. One such example is this fine basketweave which is a mix of colours and wool and silk fibres which make for a lightweight and breathable open weave giving a summer suit the option to be a three piece. Take this waistcoat for example and wear it under a sand linen suit and you've just upped the ante. The richness and 3D effect of this combination of colours and fabrics means it adds a touch of class even over a white shirt with jeans. And yes, we have some funky shoes to match.
The suits themselves are classic cuts in a slim or contemporary fit and are designed to be mixed and matched. A black or dark navy suit is the staple of any wardrobe and so buy the best you can afford and with care, it will look after you in whatever path your life follows, even if not quite as glamourous as Nino's.
Leave a comment