March 04, 2021
Spring/Summer
The Colours of Summer
There are colours that evoke feelings and moods, scientific studies show that there are colours that calm us, excite us, make us act in a certain way and bring back memories in a nanosecond.
When you look at your surroundings, it's easy to overlook all the shades present. I made the mistake of researching colour on Quora and pretty much lost my afternoon. The subject is immense. There are shades that have names that make immediate sense, that you can almost taste in certain cases.
One of my favourite cookbooks is The Flavour Thesaurus, and this is partly for the reason it was written; to show you how to combine flavours, but also because when you can see the ingredients or the finished dish, a colour combination that may be new is revealed.
There are all sorts of places to look for inspiration, football team shirts are one that spring to mind, but another, also in the sporting world, is horseracing. Probably more flamboyant
My own theory is that if you add all the elements and colours you like together, they will probably have a synergy. The best place to see, be inspired by and get a sense of the number of shades there are, is nature.
When designing a new collection, colour is key and most retailers are influenced by trends that are predicted by coolhunters and those in the know and its then up to the designers to interpret the trends and create their collections.
In our SS21 range, we have many of the colours that truly showcase our country of origin and base to this day, Malta. When Lord Byron visited and claimed it was a place of 'yells, bells and smells', he somehow forgot to add colour.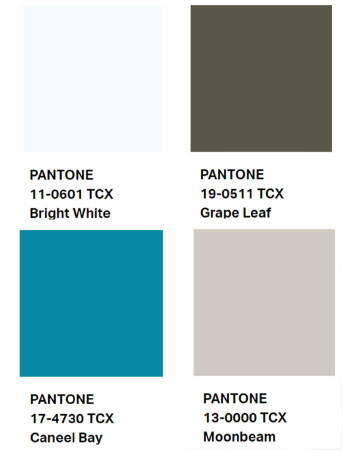 The sun shines for about 300 days a year so that shade of yellow, along with the golden sands and rugged limestone features as a neutral for us. The shades of burnt orange, the corals and the reds are reminiscent of the clay, the effect the setting sun has on the buildings and the church roofs themselves. The blues, teals, greens and greys from the wave foam of the sea and of course the sky. (Malta is not a great place for cloud-spotters, but wave-spotters have a field day).
Nature is one aspect, nurture is another. The culture is all about family, fun and celebrating al fresco. Churches are lit up with the village colours, flags flown and saints honoured in every village – a different one each weekend. The festa culminates in a firework show, each neighbouring village outdoing the previous week's efforts. Reds, greens, blues, golds and whites fill the sky and somehow, you never tire of them.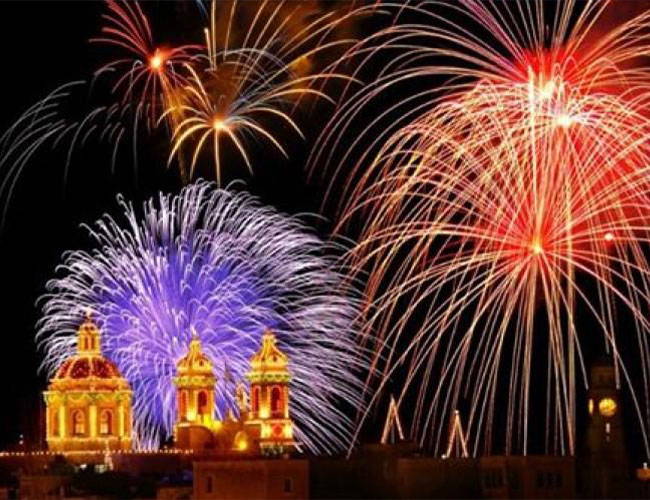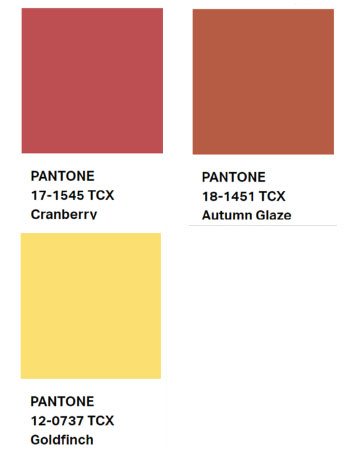 So if you haven't yet visited our shores, we hope this collection, as well as our Postcards campaign, whets your appetite for the colours, yells, bells and smells of Malta.
Leave a comment