Invitations are coming through the 'letterbox' and events are back on with a vengeance. From picnics to polo, all dayer's to all nighter's, we've got the item that will see you through the new era of hedonism that's coming our way.
The polo shirt.
Once worn by tennis players only, this was adopted by the college kids in the USA and by the smartest fashion set ever in the UK in the 1960s onwards, The Mod movement. The high street took notice and today, polo shirts are worn by all ages whatever their musical taste.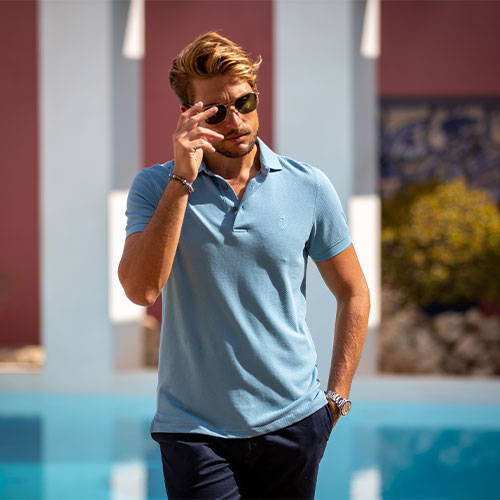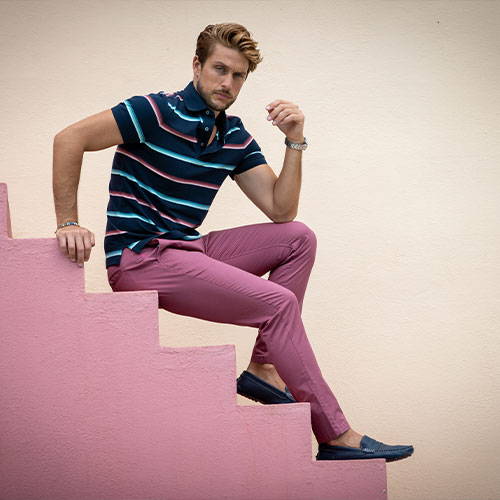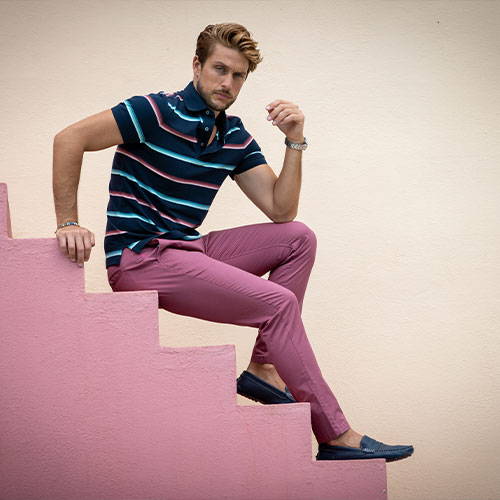 The fabric is soft on the skin, it's easy to look after and as they are worn close to form, ironing is not difficult. Mostly made from cotton, the traditional pique that we know and love today – short-sleeved with a top row of buttons and a collar – was first designed for playing tennis in France in 1929. Namely, by tennis player René Lacoste, also known by his nickname "Crocodile". It has a double-knit fabric, it is smooth on the inside against the skin and wicks moisture away from the body with a highly textured mesh outer. Very technical for its time, and so has not been changed since.
---
---
The new pique on the block is called 'popcorn' as it has a bobbled texture, resembling my favourite snack. This fabric has a touch of lycra for comfort and is a more highly textured knit that makes bright, saturated colours pop more than the traditional pique. Something to do with light... The texture of this polo shirt gives it a smarter look than a traditional pique and as it has got a bit of elastane to give it stretch and crease recovery, it is smart enough to wear of an evening and under a blazer or an overshirt for the more casual amongst us.
So wherever you're going, a polo shirt will look good!
Leave a comment