---
TYPES OF SHIRTS
WEEKEND SHIRTS
The weekend shirt has a more deconstructed fit with a soft floating collar and cuff fusing for a more leisurely feel. The shirts were designed around classic city-style fabrics, but are enzyme silicone washed in keeping with the luxurious soft handle of the fabric. The shirts come in five basic fits with small details such as grown on placket, top stitching details, contrast button stitches and tapes. This range also includes a selection of garment dyed oxford shirts, which are all finished in a soft handle.
EVENING SHIRTS
The evening shirts complement the eveningwear range and push the creative boundaries of the brand. Expect to find options in a variety of collars; wing tip, cutaway and tailored. More notably, look out for exciting styling details like the bib front, contrast front, piping and double cuff.
CITY SHIRTS
The city collection offers a shirt for every man, and for every occasion! Made from a variety of fabrics such as 100% cotton, sea island cotton for that touch of luxury or stretch for comfort. Made with superior comfort in mind for everyday use, these shirts are built to last.
NON-IRON SHIRTS
Beloved as an everyday staple and essential on business trips abroad, the non-iron shirt is as stylish as it is convenient. Perfectly packable into a suitcase and equally able to keep you crease-free from morning till night.    
---
---
The slim fit shirts feature back darts which pinch the fabric out so that the shirt fits more closely to the contours of the body
Our tailored fit shirts are roomier as they have 4.5cm extra at the chest, waist and seat. This style also features a chest pocket and back pleats which allow the shirt to have this roomier fit and ease of comfort.
---
---
---
The classic or spread collar is one of the most versatile. It suits most face shapes and can be worn with or without a tie. A classic collar shirt can be paired both with business as well as smart casual looks.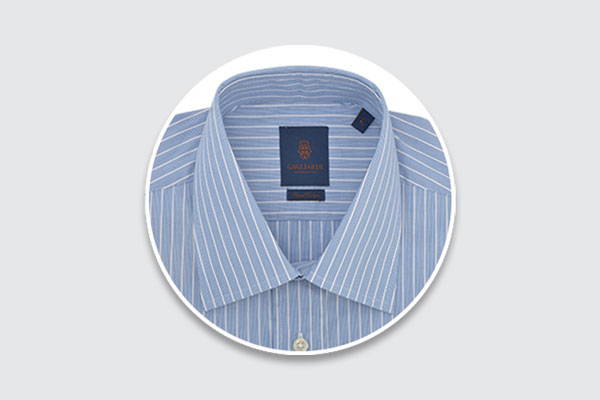 The wing collar can be found on evening shirts and should be paired with a bow tie and worn with a tuxedo or dinner jacket. This collar gets its name as its collar's tips sits flat, resembling wings.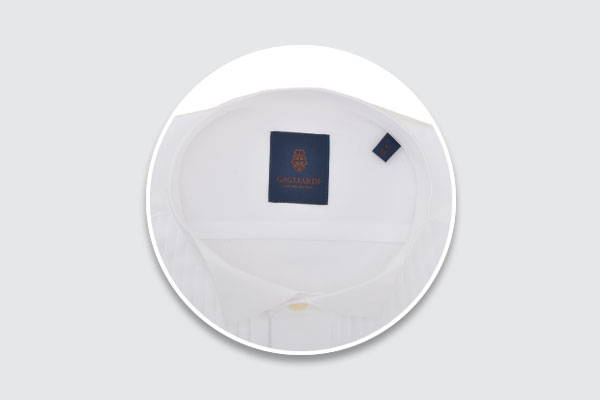 ---
This style of collar originated as a point collar, however polo players found it flapped around when playing, so in the early 1900's when the sport became more popular amongst Americans on the East Coast, buttons were added to keep the collar in place. During the 20th century this style was made more widely acceptable by individuals such as Gianni Agnelli and Fred Astaire. As a style these shirts are more laid-back yet still elegant. They suit any face shape and can be worn with or without a tie.
Shirts were originally made with just a collar band and then removable hard collars were attached. The collars were extremely stiff and would be sent away to be re-starched after every wear, but not the shirts. Elders who had retired continued to wear their old work shirts but without the collars, giving rise to the other name for this style 'Grandad'. It has grown in popularity as a style and is worn with more laidback looks.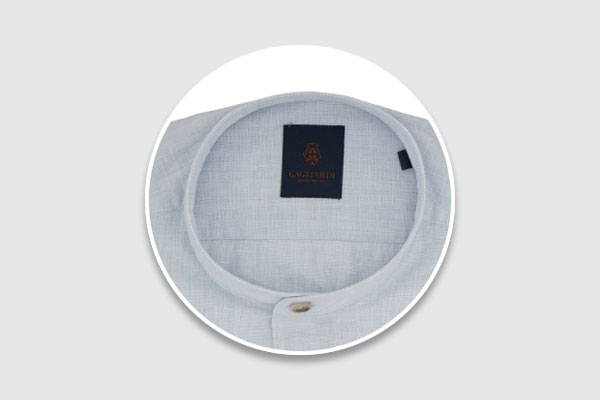 ---
The cutaway collar is a great choice when you are looking to make more of a statement since the collar points finish much further apart than a classic collar. Make sure your tie in on-point as it will be the star of the show! This style of collar suits men with slim or long faces and can be worn without a tie.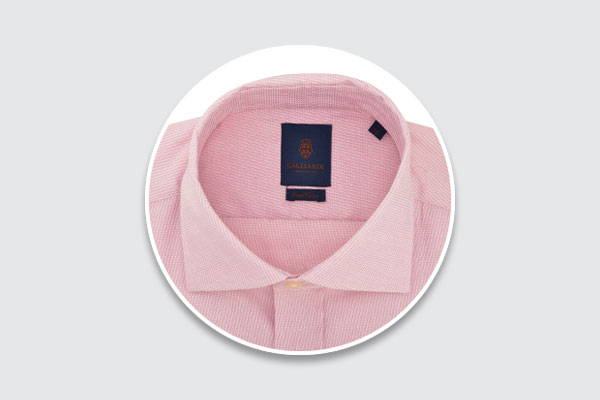 The extreme cutaway differs from the cutaway as the collar is even wider spread and the collar points are shorter. The neck band is deeper and sits higher at the neck. This is more of a statement shirt and can be paired with a slim tie and a small tie knot.
---
---
CURVED SINGLE
Our city shirts all have a curved single cuff with a single button fasten. This style is a little more casual and is ideal for the office of casual events.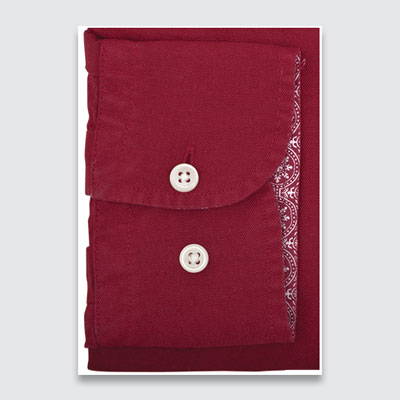 DOUBLE
Double cuffs are found on our evening shirts and are to be fastened with cufflinks or cuff knots for a put together look. This is one of our most formal style of cuffs and it is perfect for black tie events, weddings or very formal meetings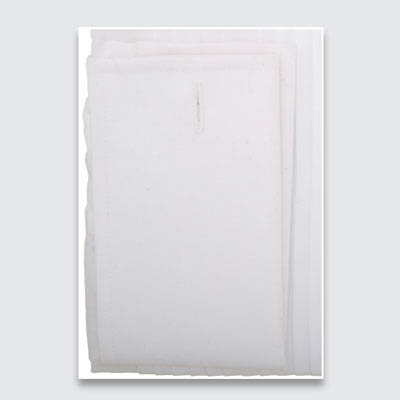 SINGLE MITRED
This style of cuff can be found on our Mirabilis range. The angle on the cuff creates a sharper appearance and gives the shirt a more formal look.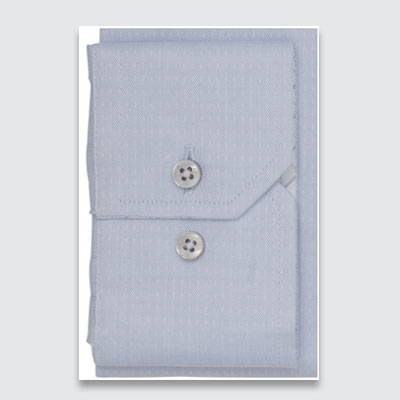 Leave a comment