August 13, 2020
Autumn/Winter
Autumn Trends
If there was one word to sum up the incoming trends for Autumn 2020, it would be 'comfort'.
I'm not just talking metaphysically, but also the styling, colours and cuts which are all paying homage to the past and the way our dad's and uncles had dressed. Nostalgia is big right now, we need safety and security and what better way to immerse ourselves in that safe feeling than to create dishes from our childhood like rhubarb crumble, bramble jam, porridge ….. and to don a classic chequered jacket in traditional autumnal colours? Rust, chocolate, navy, oatmeal, Bordeaux and bottle green, all able to be worn alone and mixed and matched too.  
---
These classics are suitable for every occasion and investing in a good tailored jacket will take you further than one season. Worn with wool trousers, chinos or jeans, you can team it with a crew neck jumper, shirt and tie or open collar shirt as well as a collarless shirt and waistcoat.
Change it subtly with a patterned scarf or pocket square in coordinating tones or pimp it up with a bow tie and silk scarf.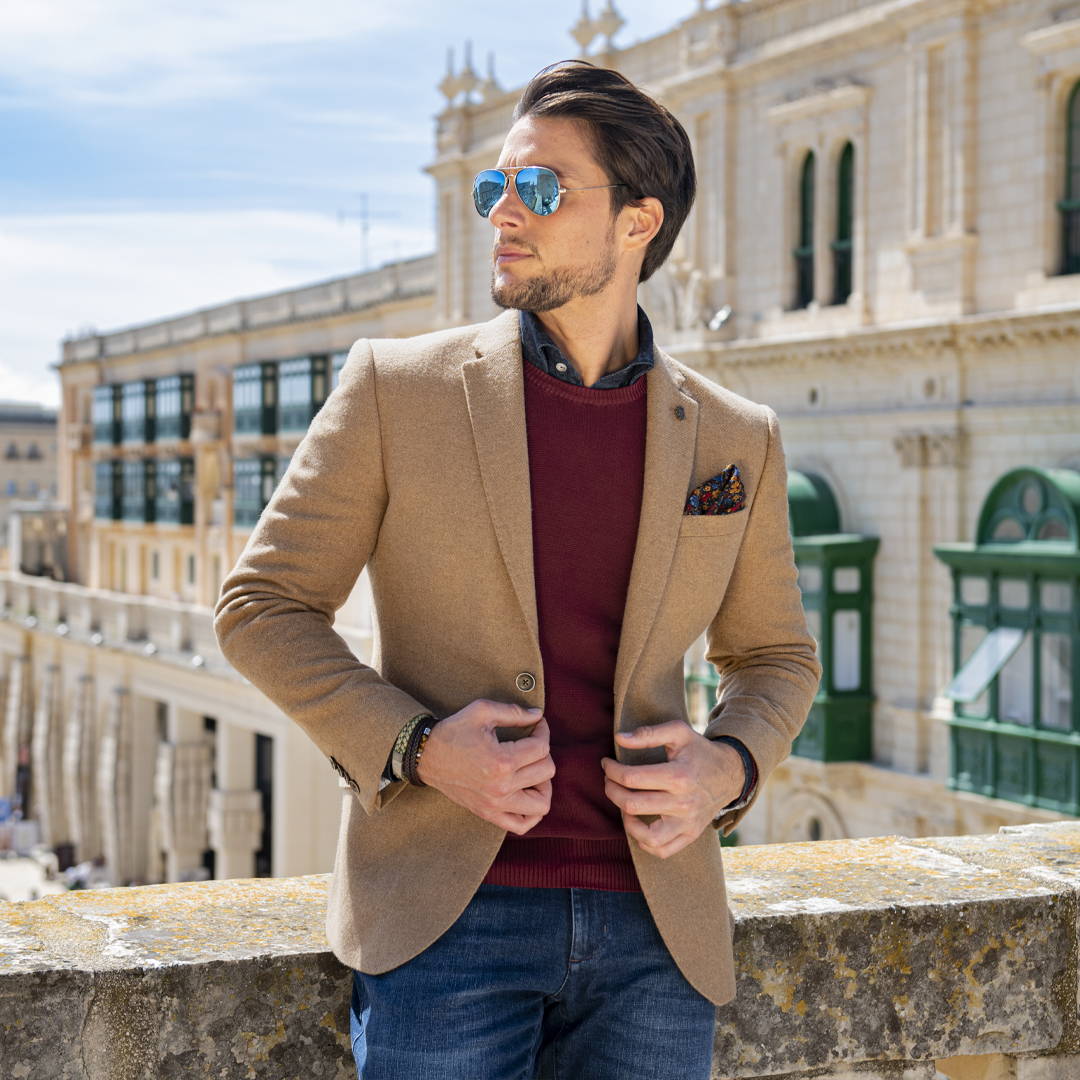 ---
---
The fabrics, wool, cashmere, traditional tweeds blended and woven in Italian factories, and with modern technology being used only where the fabric needs waterproofing, adds cosiness and you can feel the quality and longevity that fast fashion just doesn't have.
As the air gets fresher, layer up with a shirt, waistcoat, blazer and in true Peaky Blinder's style, an overcoat. No anoraks over suit jackets please.
Try one of our jackets or coats with a pettorina, a removable part that for the coldest days, zips up to your chin.
Wrap up and stay safe. The only thing we hope you have to worry about this autumn is your sister / girlfriend borrowing your blazer …..
Leave a comment