The latest mantra is to 'buy better and buy less', so this week I thought I would share some ideas to wear 1 suit in 3 ways. Invest in a 3 piece suit like this one in 100% wool from Italy. I've chosen this as the pattern on the material lends itself to be mixed and matched and used together or with coordinating items.
Worn as a suit it can be dressed up or down as described in last week's story but break it down to the three separate elements and you can make more distinct looks.
---
You can pair with your skinny jeans, chinos and a hoodie and layer the blazer on top for a cool street-style look, marl grey also works well too. If you get somewhere where the hoodie isn't required, you up the smart stakes without looking formal.
---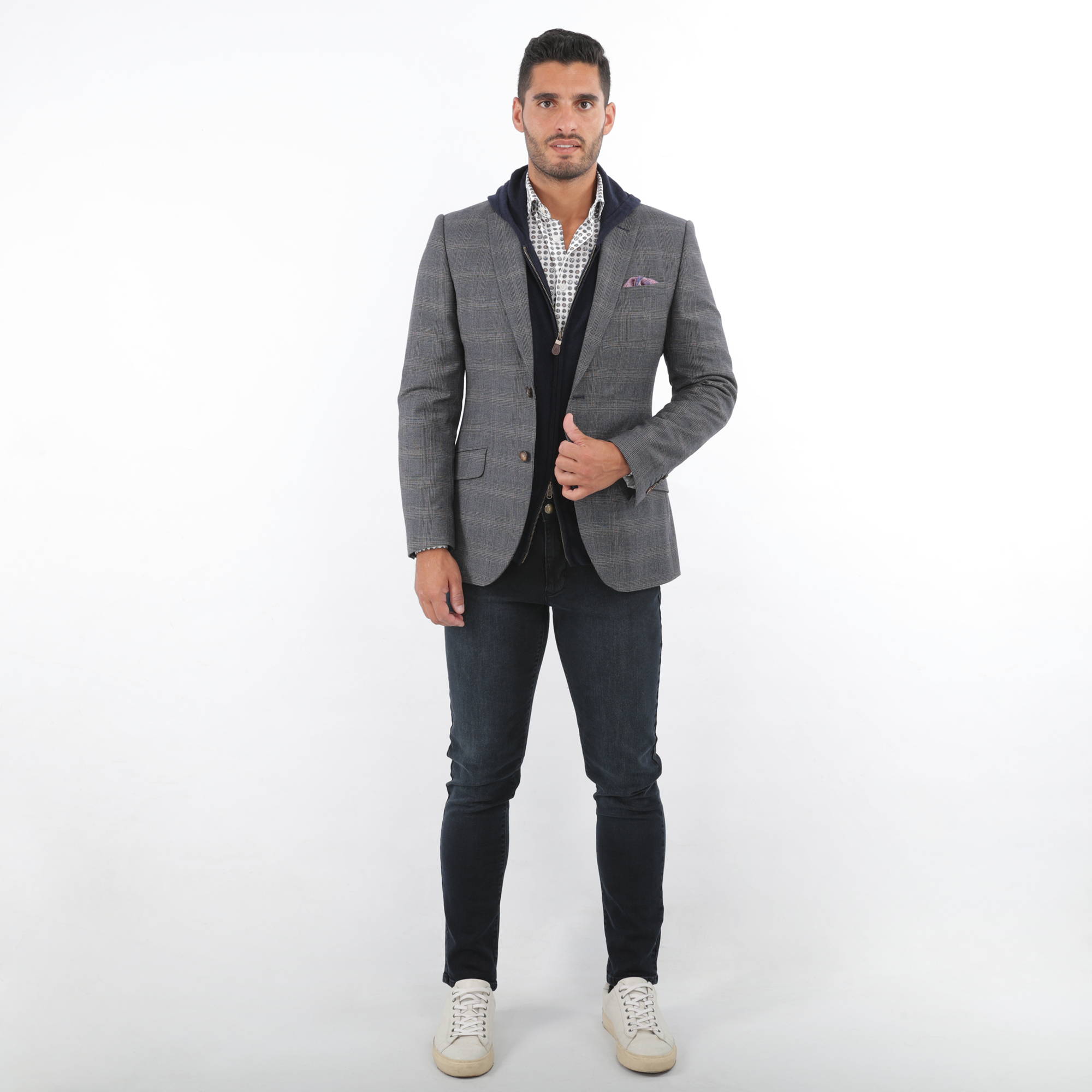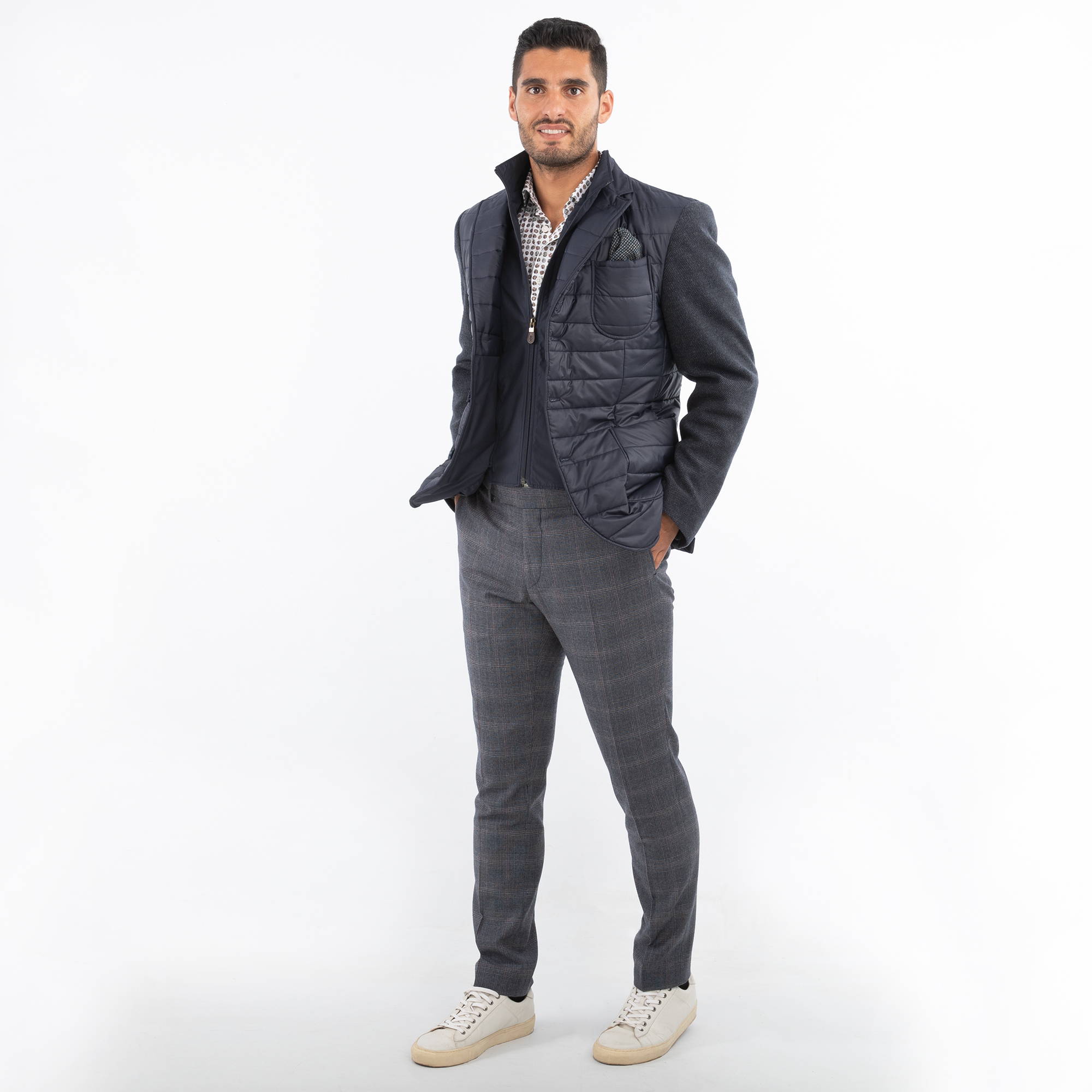 ---
---
The waistcoat, in my humble opinion, is the best item of clothing one can wear. They are infinitely stylable. Worn with casual trousers or jeans and a long sleeve tshirt or regular shirt and add a blazer in one of the colours in the pattern. This method morphs the waistcoat to look different every time, with this one you can add a pale grey, rust, navy or wine-coloured jacket.
---
---
Basically, the rule is wear no more than 3 colours and 7 items – so play with this and work out how many combinations you can create. Do the math or break the rules.
Leave a comment