September 18, 2020
Autumn/Winter
Why Not Venice?
The fashion business works way ahead of time, we have to curate influences, distil trends, design, manufacture and ship the clothes that will be in stores in September and February about a year ahead of time.
Part way through this twice-yearly performance, we have to be pretty tough on the samples range and eliminate any pieces that closely resemble something else or that doesn't quite fit our understanding of a Gagliardi gent, and we have to shoot the finished product to complete the vision of him doing his thing in our clothes in a wonderful setting.
It's OK, I'm not going to mention the C-word, but this year we couldn't travel to our desired destination - Venice - the main reason behind this decision were the colour palette just screamed it to our designer Paul, it's very close to the Prato region where we purchase much of our cloth, our main model, Andrea Del Corso, was born there and let's face it, it's not ugly.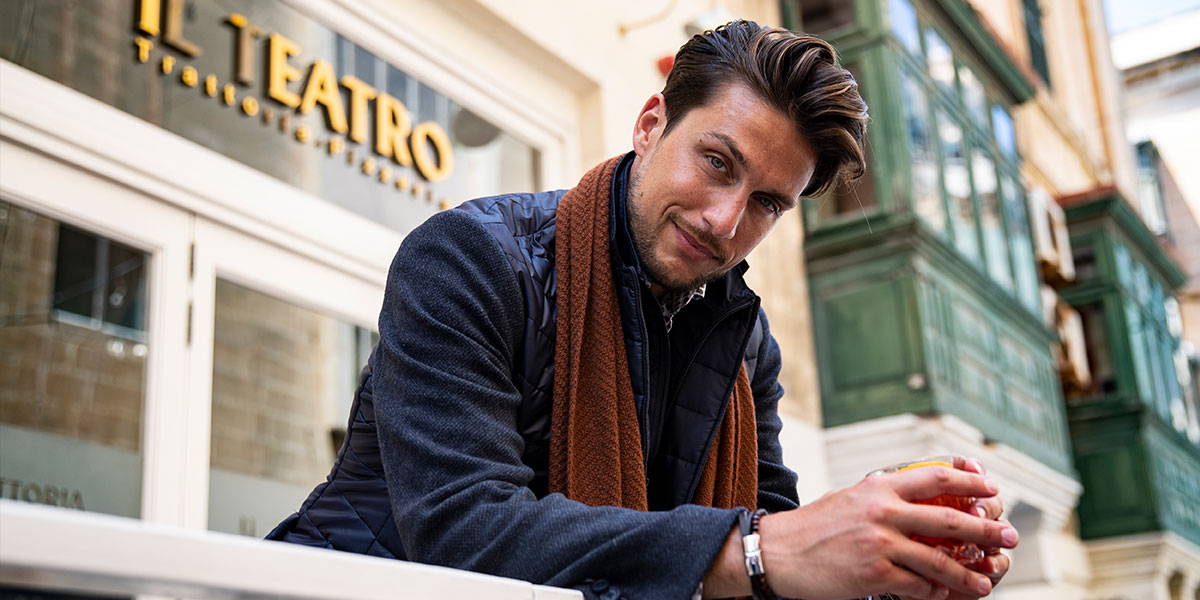 ---
---
There's a reason to go at any time of year from Valentine's in February, the Carnival in Spring, the Venice Biennale, Harry's Bar and of course the starting point for many a journey on the Venice-Simplon Orient Express.
As we had shown off much of our home country of Malta in the 2019 campaigns, we couldn't fall back on our own picture postcard stage, we had to be even more creative. Luckily for us we have Europe's oldest theatre in our beautiful Baroque capital, Valletta.
The Manoel Theatre dates back to 1732 and whilst its dark at present, it still hosts auditions, small concerts and photoshoots. Its chocolate box décor alone is worth the official tour, and for the history buff and time traveller, the costume department is like being a kid in a candy store.
So before I let you into the back stage shots of the shoot in next week's instalment, you have a few days left to snap up items in the sale – at prices which you won't see again for a very long time.
Arrivederci!
Leave a comment