You may not think of clothing itself as wearable tech, but a lot goes into designing and creating fabrics that withstand our everyday lives. Outerwear for example must be comfortable, washable, splashproof at the very least and of course, wearable.
You might be surprised to learn that some elements of fabrics used in clothing are used in architecture, sailing, sportswear and medical equipment. Fibres can be spun to add shine, strength, stretch, warmth / coolness and stain proofing.
The science behind fabric creation – and especially today with an emphasis on no waste – is fascinating. Many of the mills we buy our wools from have been recycling from way before it was trendy to do so. Post war, the mills in Prato, Italy, boiled down uniforms and dead men's clothing to make new fabrics for the new world. And they haven't stopped there. The use of new fibres blended with traditional ones has become an everyday practice and the production of wool now uses much less water and produces much less waste.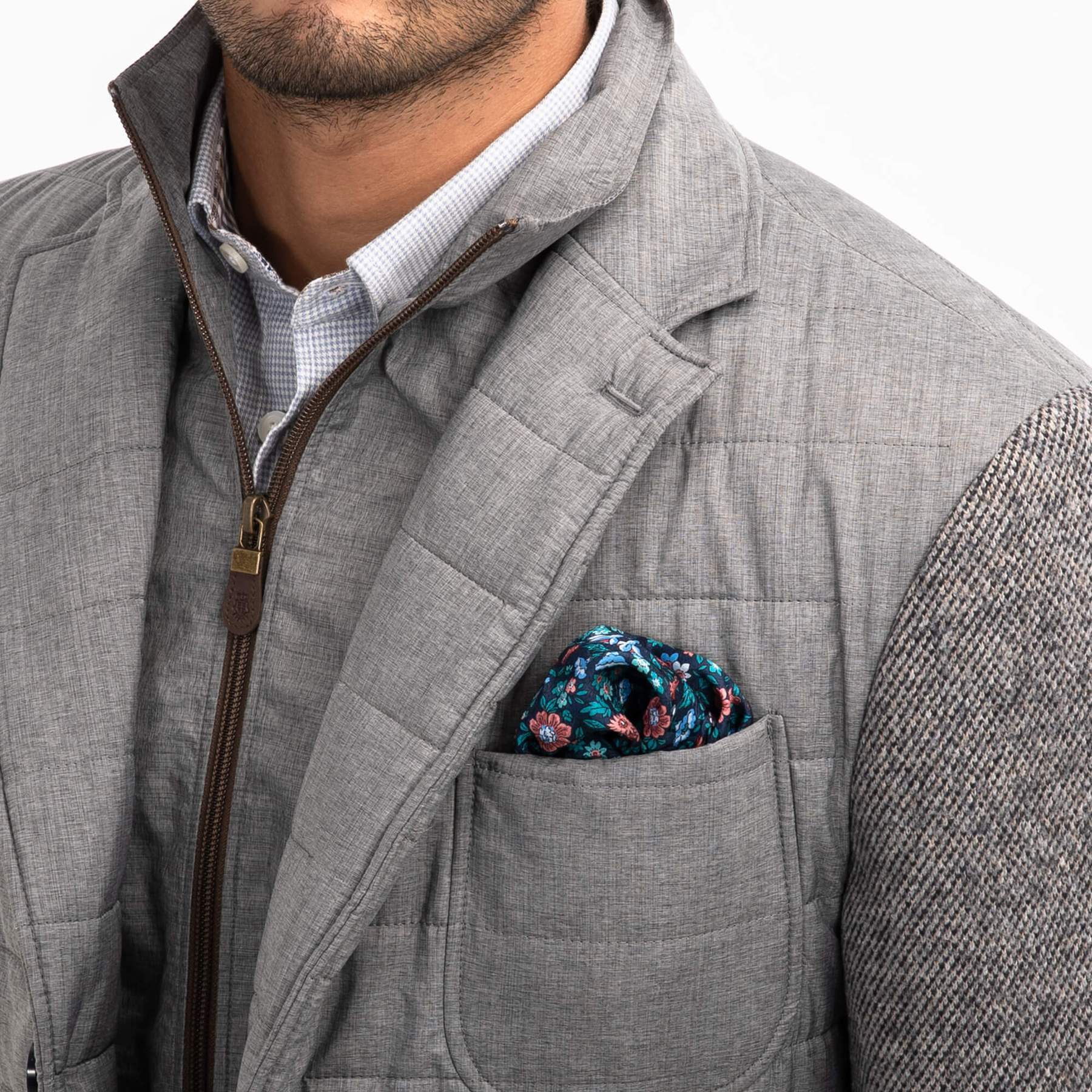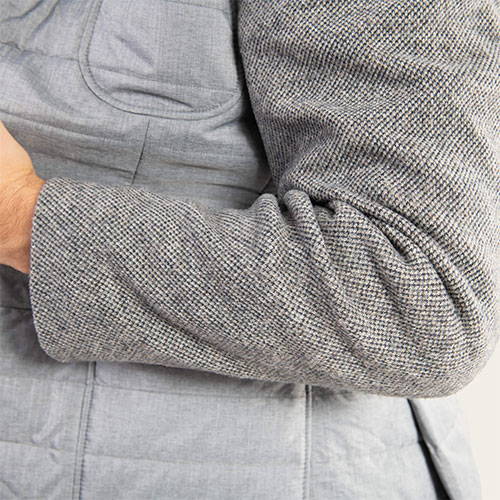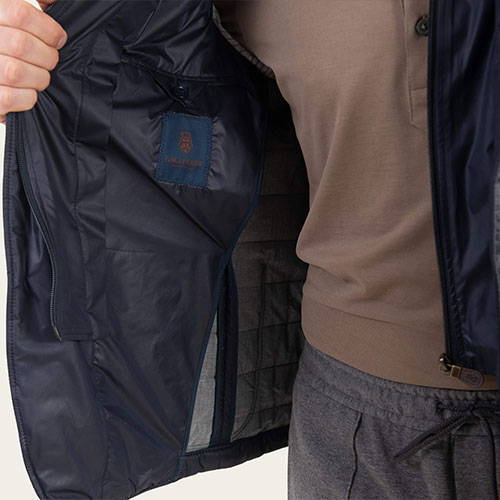 We pick and mix these fabrics for our collections and no more so than for jackets and coats. Our Viatorem range has sports jackets with a built in – or built on – gilets in a wadded, showerproof fabric to keep you warm and dry. They also have pettorinas, the nifty invention that resembles a zip up sweater but is actually detachable for when you don't need such protection.
The wool sleeves add the smart-to-casual touch and we've chosen classic colours to ensure these pieces can be worn with various elements of your wardrobe.
It's not just about the fabric though; even the wadding is high tech. It's super light, breathable and washable. These jackets are great to wear when travelling or to pack up as they resist creasing too.
We also like to play a bit with design and the illusion this jacket gives is quite unique; the fabric itself is striped and we quilt in on the diagonal with visible stitching – zoom in and see!
So get your jacket on and go out and test the technology.
Leave a comment