May 25, 2021
Spring/Summer
Summer Suits
The trends for dressing up are encouraging for those of us who like tailoring, and next year, it's all out smart, so make the most of those track pants while you can.
Easing you into the summer season of social events are unlined suits. These are a less structured, more fluid, lighter options with meticulous attention to finishing and fine tailoring details like edging and double seams, as there is no lining to cover the workings.
They actually give you an insight to how much work is involved in making pieces that you can work, rest and play in. Oh, and go to weddings, boat parties, garden parties and work meetings. Remember those?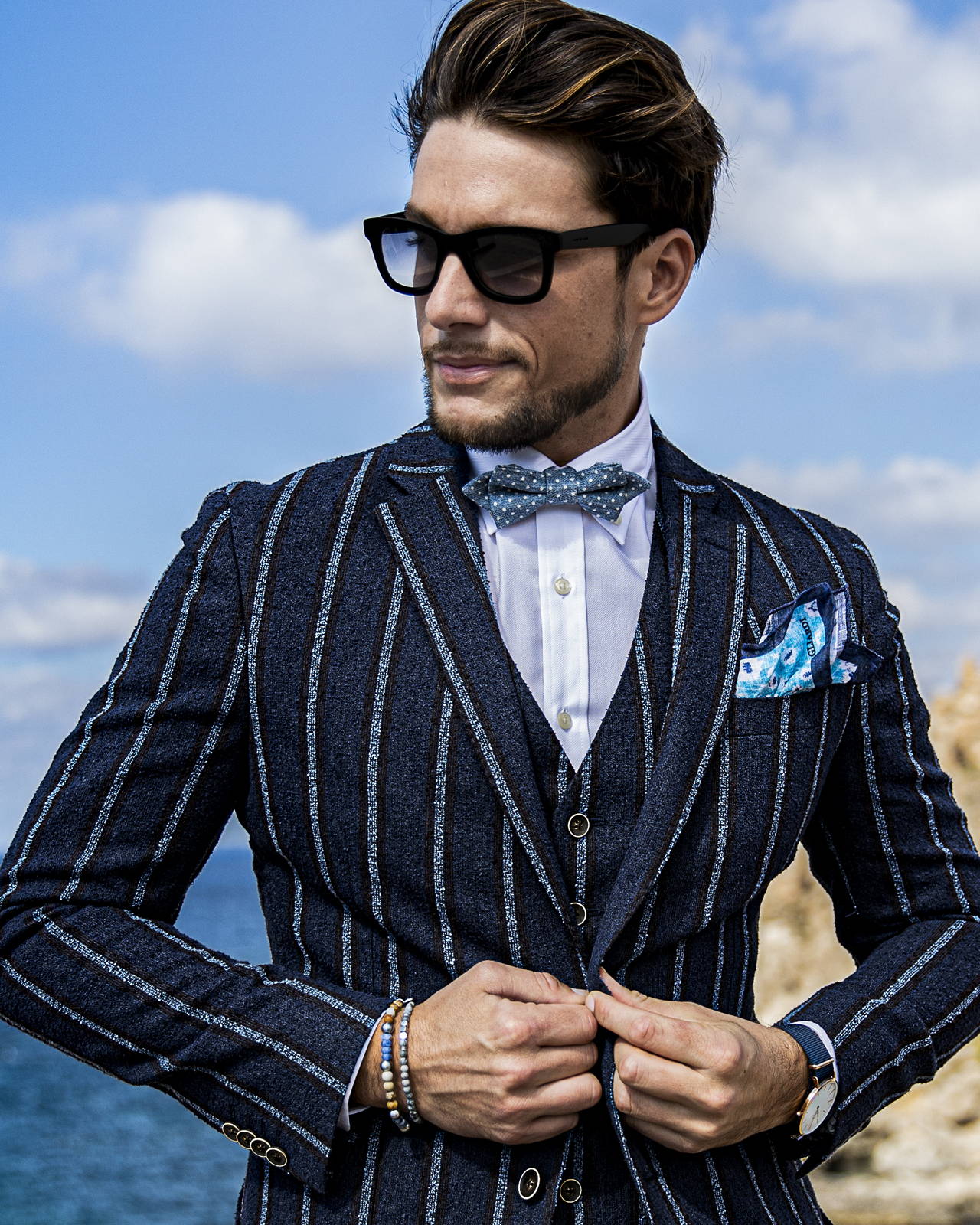 I'm a bit torn this week, if you'll pardon the pun, as to which is my favourite. The `Tropical Blue' or the 'Silver Grey" and this is where Moniquenomics, my theory on how to spend money wisely, comes in.
They are both head turners, both look good on light and dark skins, and a grey-haired man in a grey suit? Mamma mia. According to my laws, I'd opt to buy both. You can mix and match them to make an almost infinite spectrum of summer outfits. My favourite men's attire for a summer wedding would be the silver grey jacket and trousers, blue waistcoat and floral shirt worn with beige suede moccasins (trust me, they go beautifully).
If you aren't in the market for two suits, consider each on its own merit. Both pass the white shirt test – that is, they both work well with one. They have a number of possibilities for tie colours each, and can both be worn with navy, charcoal and black. In the grey version's favour is the fact that the shade coordinates with denim, even faded denim whereas the blue, well, meh. In its defence, you can put the blue with chinos, chocolate brown or a shade of red if you want to mimick the fashionistas that nail colour so well.
Leave a comment